Air Conditioning Repair
Don't Wait Until the Summer Heats Up to Ensure Your AC Unit is Running Well
If your air conditioning unit is not producing enough cold air, don't be so quick to replace it. There may be a minor problem that requires a simple and inexpensive fix. The best way to determine the extent of the damage is to have a factory-trained and certified HVAC technician take a look at your equipment to check what is wrong and if it can be repaired. It's possible that the fix may be something simple like: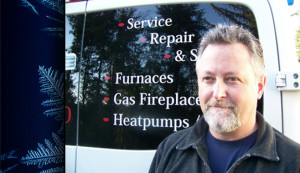 Replacing blown fuses or tripped circuit breakers
Cleaning the condenser coil and fins
Repairing a refrigerant leak
Recharging the refrigerant
Replacing the capacitor
Replacing your thermostat
Comprehensive and Expert Air Conditioning Repair Services in Oregon
Performing bi-annual maintenance on your air conditioning unit can help prevent major problems and provide you with considerable savings. It can also help ensure your unit is in top shape should you decide to put your home up for sale, which is a big selling point for potential buyers. However, even with regular maintenance services, it's still possible for you to run into problems with your equipment, and sometimes these issues can be larger than anticipated.
The team at Schneidecker Heating and Air is more than qualified to repair all different types of air conditioning units from top brands like Trane, Ruud, Rheem, Carrier, Lennox and more. During our visit, we will complete the following steps to ensure your system is back online in a timely manner:
An overall system check
A general safety check
Any necessary cleaning
Any necessary repairs
Any questions answered
A full written report
Improper installation and poor maintenance account for a large part of air conditioning malfunctioning issues. No matter how big or complicated the problem is, we have the equipment and capability to fix it. Today's sophisticated AC systems are highly complex and require expert attention. Attempting to repair the unit yourself or calling a local handyman for the job could cause more damage to your equipment. Don't risk the additional headaches and costs. You may also run the risk of your warranty being deemed void by the manufacturer. Our technicians understand all of the components in your unit and can effectively repair the damage with minimal disruption to you and your family.
Contact Schneidecker Heating and Air at 541-265-3030 to schedule your appointment for air conditioning repair services. You can also contact us online with any questions and we will get back to you soon. We proudly serve customers across Newport, Lincoln City, Toledo and surrounding areas.

Schedule Your Repair